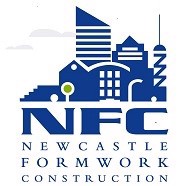 for further details Email or
Phone Frank Dapozzo on 0407 452 774
RMD AIRODEK FORMWORK SYSTEM ADVANTAGES UTILISING RAPIDSHOR BRACING BAYS

ASSEMBLY METHOD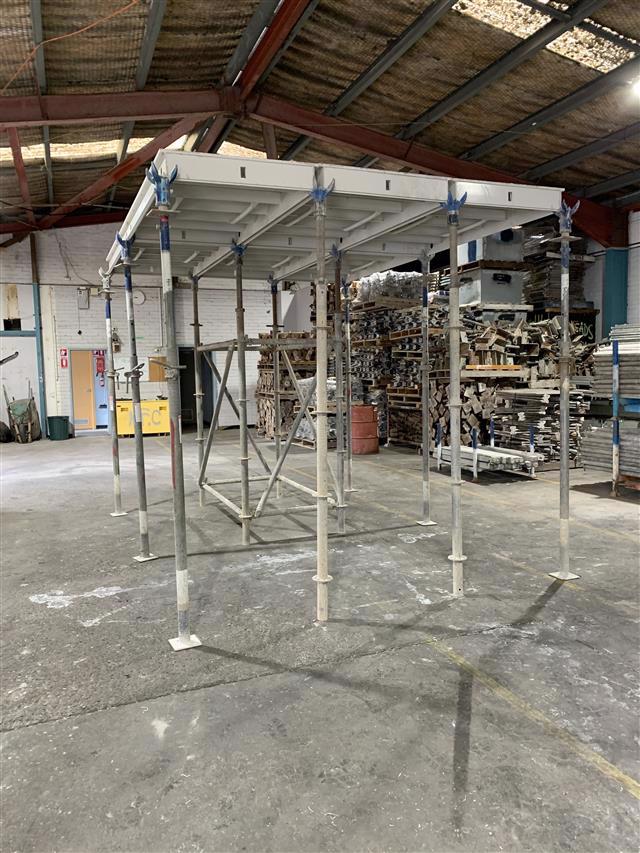 Use Rapidshor Standards with jack and crown instead of prop and crown where bracing bay required. Suggested bracing bays every 5.4m in both directions.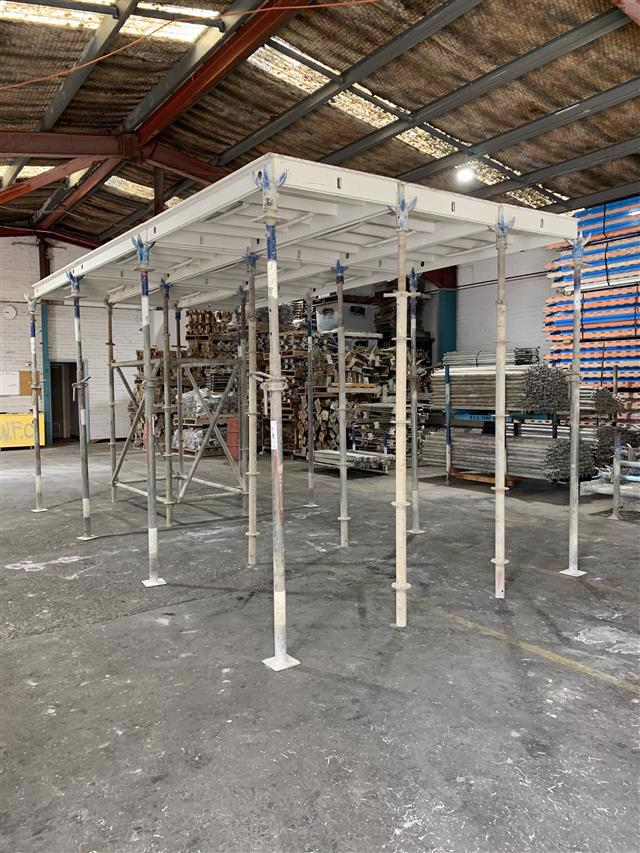 Next row of panels riased with standards/props supports.

The Advantage of this method is that at no time is it necessary to climb up to place panels in position. Therefore mainting rhythm on every run of panels.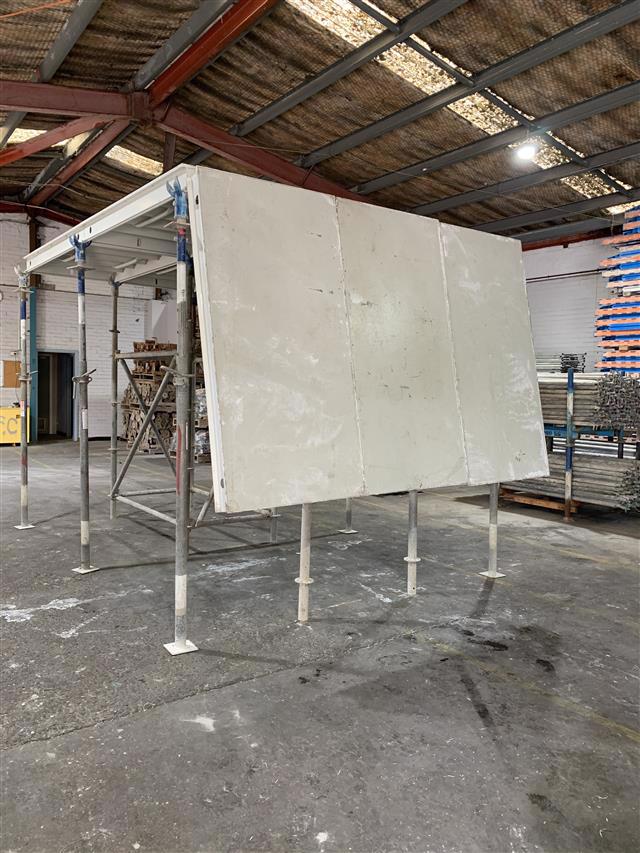 Continue on with placement of panels without any disruption to the boys rhythm.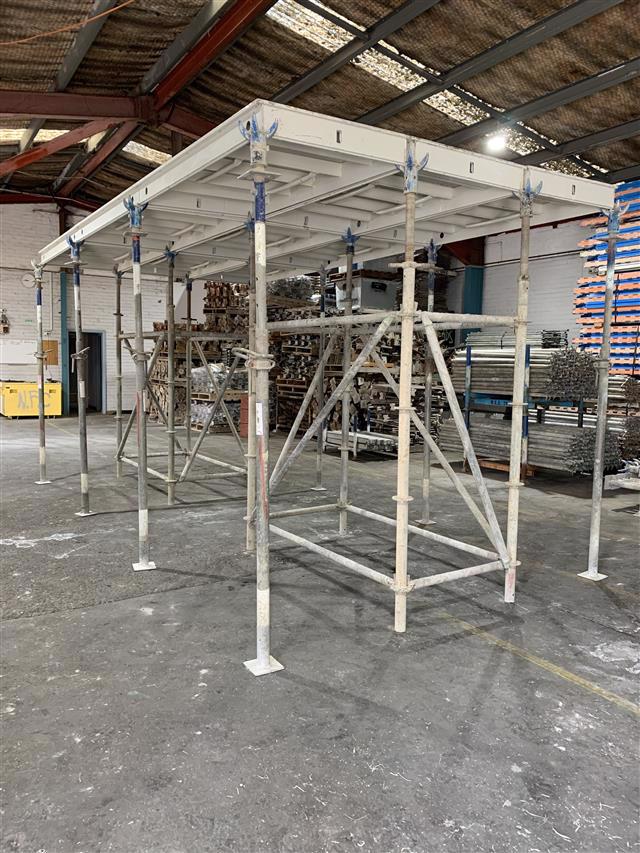 Ledgers and Braces attached to Rapidshor Standards, completing a bracing bay.